What Is The AECInspire
M.A.P. Network?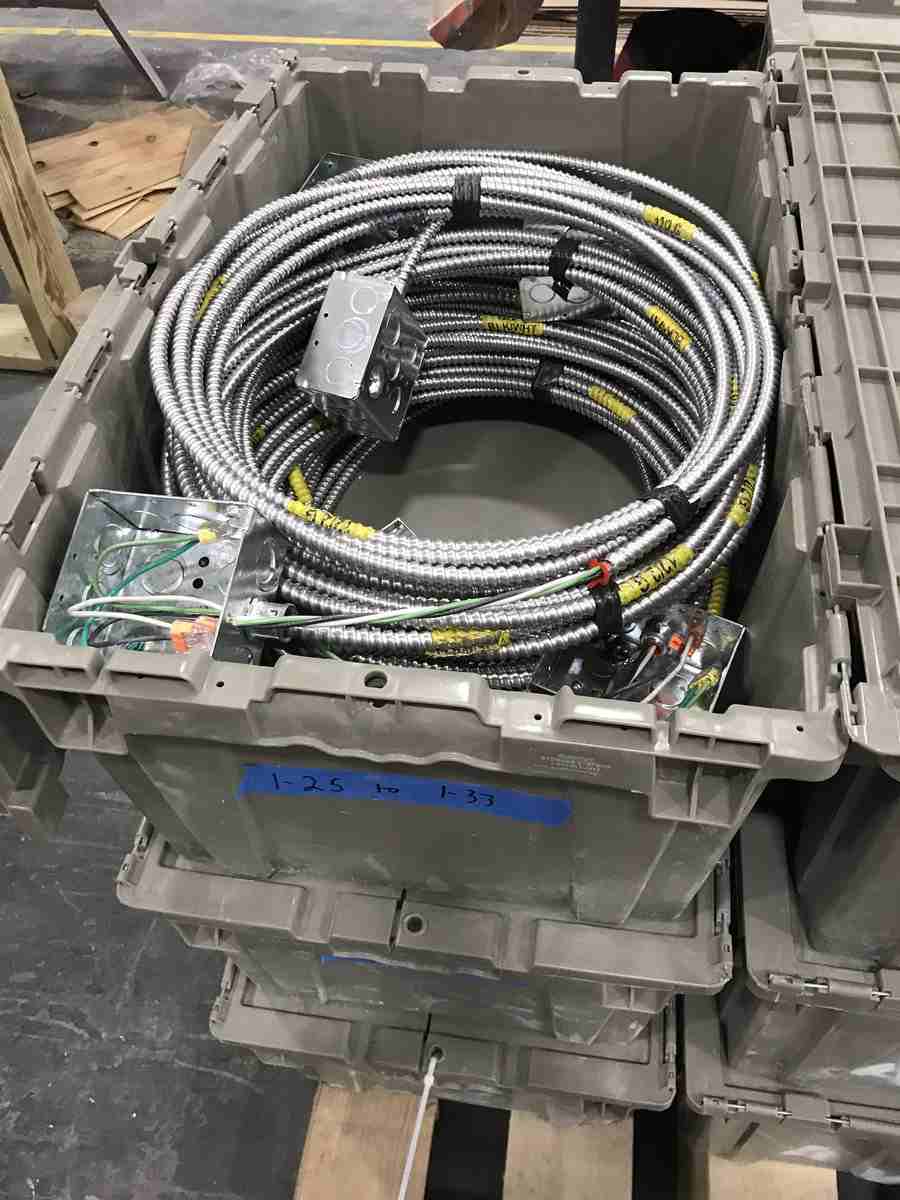 What are Manufactured Assemblies?
Manufactured Assemblies are PREFAB Assemblies that have been used and standardized by trade contractors for years. Those standard assemblies have now been productized and made available for other contractors to purchase and use on their projects. Below are some of the common Manufactured Assemblies provided by the M.A.P. Network
In-wall Box assemblies

Standardized MC-Whips

Room in a Box Kitting

Trapeze Hangers

Panel Builds

Standardized EMT, Stub 90, Offsets, Saddles, ECT.

Full Conduit Racks - Hangers, Conduit and Straps

Cable Tray

Custom Multi-Wire Reels

Underground Ductbanks

Disconnect

Transformer

Electrical Skid

Modular Electrical Room
What is a Manufactured Assembly Provider (M.A.P.)
Manufactured Assembly Providers are hand-selected and certified PREFAB heroes that are located across the United States. The AECInspire certification process looks at several criteria of each provider, below are just a few.
Proven track record of quality and on-time assembly delivery at scale.

Must have a catalog of available assemblies.

Assemblies must be configurable.

Proven and repeatable logistics management plan in place.

Expert PREFAB consultation is available for all project orders.
How to start using Manufactured Assemblies?
We have made this part as easy as it can be. All the M.A.P. Network assemblies have been embedded directly into AECInspire. As you use AECInspire to do your take-offs you can configure Manufactured Assemblies to your specific needs. As a result, all the information needed to order, coordinate and have the assemblies delivered per your project schedule is right at your finger-tips.
Ready to get started?
Start Your 90 Day Risk-Free Trial
by completing the form below.
Or Just Call Adam and you will
be on your way!
Get Your Quote or Call:
1-510-771-8767